Dassault Aviation acquires TAG Aviation's European MRO activities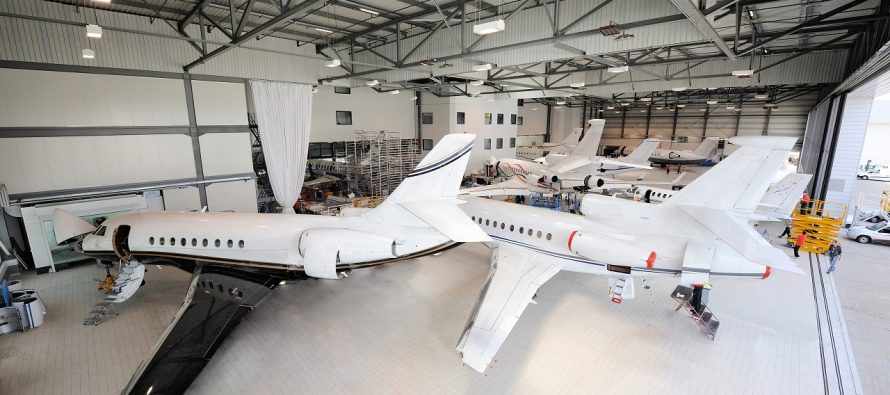 Dassault Aviation and TAG Aviation announced the acquisition of the European maintenance activities of TAG Aviation Group by Dassault. The announcement was made privately at both companies.
Talks of the acquisition began in the middle of 2018, however, the deal was put into motion only at the end of 2018.
Adeline Vareon, marketing manager, TAG Aviation, said: "Given the changes that are taking place in the market, TAG felt it would be the best decision to go through with this."
She said it would enable TAG to be more competitive in the MRO segment, since their main focus is aircraft management.
"This acquisition is not only good for clients, but also for our employees. Dassault will continue to service our existing clients."
As such, the transition period is likely to last until June next year. The activities carried out by the now-Dassault maintenance centres in Europe will continue unaltered. The senior staff team that worked under TAG will helm operations carried out for other manufacturers at these centres.
Vareon also said: "Dassault was the one that came forward with the idea for the acquisition and we have strong reason to believe this will be extremely beneficial to us in the future."
This is the latest in a series of Dassault activities in recent months:
DRAL announces plans for complete jet manufactures
Why OEMs keep joining the race for MROs: Dassault acquires ExecuJet
Luxaviation Group signs sale agreement with Dassault Aviation
Dassault Systèmes and General Aeronautics 
"The acquisition of the maintenance activities of TAG AVIATION, a major MRO provider, will allow Dassault Aviation to reinforce its European service centre network. With TAG Maintenance Services, we intend to develop further a network of excellence and to support TAG different aircraft clients with the same commitment to service quality, while expanding the share of Falcon maintenance activities controlled by the Dassault Group", declared Eric Trappier, Chairman and CEO of Dassault Aviation.
"We have been working hard over the past twenty years to build up a high quality maintenance organization, specializing in the Dassault and Bombardier product lines", remarked Mr. Mansour Ojjeh, President of TAG Group, the majority shareholder of TAG Aviation. "During that time we have built a strong relationship with Dassault Aviation, based upon mutual trust and respect. Given the many challenges faced by independent MROs in the current industry environment, we are pleased to sell this segment of TAG Aviation to a respected OEM who values it's employees and shares TAG's high business standards".