Metrojet sees positive growth in both aircraft management and maintenance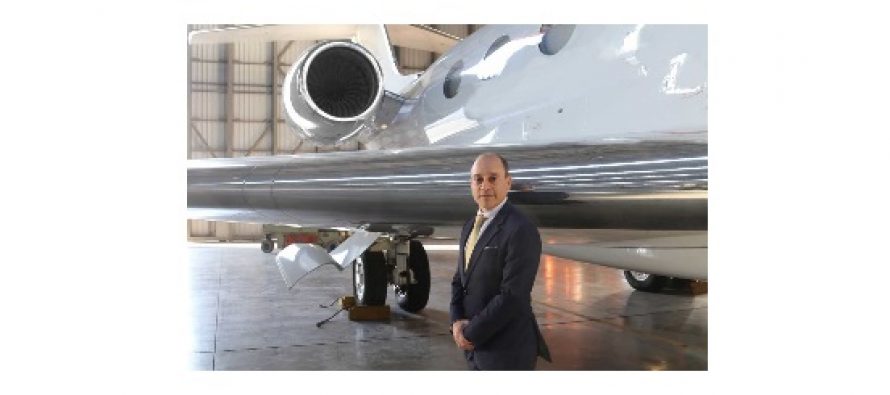 Hong Kong-based Metrojet Limited (www.metrojet.com), a business aviation service provider based in Hong Kong with presence throughout Asia Pacific, is pleased to announce that its Maintenance, Repair and Overhaul (MRO) joint venture in The Philippines – Metrojet Engineering Clark – has recently completed on schedule its first 12C inspection on a Gulfstream G350.
"The growing engineering and international team at our Clark facility provided full support to the 12C inspection together with our Gulfstream specialist – Mr. Eli Gaultney," stated Mr. Bruce Watson, Chief Operating Officer of Metrojet. "By applying our self-developed Maintenance Delivery System, the team has been able to reduce the aircraft downtime, resulting in a better schedule and cost control for the clients. It also allows us to plan ahead for another 60-month aircraft maintenance inspection on a Bombardier Global 5000 scheduled later on in May."
The addition of a number of key staff, including Mr. Paul Kwok – AOG Support Manager – to the regional MRO team has also brought a steady advancement to the company. Metrojet has increased the maintenance capacity and capability to better support the customers and the products in the region, a 50% per month increase has already been reflected in the Aircraft-On-Ground support events delivered.
Furthermore, Metrojet's newly joined Director of Aircraft Management – Mr. Patrick Bouvry – will take the lead to drive the profitable growth of the company's aircraft management business. He will provide direction to further improve efficiency, and expand the service scope and service offerings to business jet owners throughout Asia Pacific. Additionally, to strengthen the support to the Southeast Asia region, Metrojet has recently opened a Singapore office at Seletar Airport.
Mr. Gary Dolski, Chief Executive Officer of Metrojet commented, "We are very happy to announce that two managed aircraft have entered our fleet since the beginning of 2018 and we are in the final stages of presenting for board approval the building of a state-of-the-art business jet hangar facility for parking and aircraft maintenance in the Philippines."